Reviews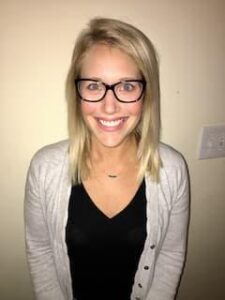 Jennifer
Isle of Palms/Sullivan's Island is lovely! We thoroughly enjoyed our stay in Charleston. The house was clean and fit our 13 adults and 2 toddlers. The first floor consists of one king room and two queen rooms. The upstairs consists of two king rooms and a bunk bed room with two bunk beds. The golf carts were a fun way to get around the island and convenient for lugging all our stuff to the beach. Beware there is no parking for the golf carts, so someone will need to return the cart to the house and then walk back to the beach. We enjoyed the beach access at 1st Ave and Ocean Blvd (although it is difficult to spot between the two houses). In the garage were beach chairs, beach mats, beach wagon x 2. There are no beach towels or coolers provided, but we were able to get some at Target. The house had lots of perks for kids - pack n plays, high chair, kids plates/cups/utensils, bin of dolls, bin of trucks, books, coloring supplies, games (kid and adult), plethora of beach toys. The pool was awesome. A pool cleaning service comes weekly. Plenty of outdoor seating and spots with sun and shade. In downtown Sullivan's Island, we ate at Home Team BBQ, Poe's Tavern (burgers), Obstinate Daughter (and the gelato shop below the restaurant), and Republic Ice Cream. All were delicious.
June 2022


Kathleen Geldard
July 14, 2022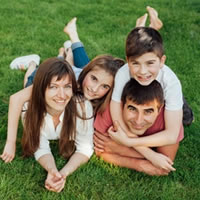 Michael L. said…
October 15, 2019
Michael L. said...
Dec 5, 2016.This is THE Place to Stay in Charleston!109 Carolina Boulevard, Isle of Palms, SC, 29451, United StatesDate of StayAug 15, 2016
Prior to this trip, my wife, family and friends had all been to Charleston and we'd stayed in both hotels and vacation rentals; none of those accommodations came close to match our time at Carolina Elegance. For this trip, we had eleven adults and three children and none of us got in each other's way with the five living areas. The kids were easily entertained with large screen televisions in most every room, plus they spent hours playing video games in the game room when we could get them out of the pool. All three children stayed together in the one bedroom that had two queen sized beds and they fell asleep exhausted most every night. After the kids went to bed, we adults had our "quiet time," sitting in the comfy gliders and chairs on the decks, drinks in hand, listening to the sound of the surf, which was a 3-minute walk from the house. The huge kitchen was very well stocked with all the pots, pans, utensils and dishes we could use. One night, we even grilled on the BBQ that's on one of the decks. The whole house was well-decorated. Each bedroom was large, and the beds were super comfortable with very soft linens. They all had either a private bath or close access to a jack and jill bath. The house was spotless and well-maintained by Stuart and Lisa, who went out of their way to be helpful, recommending restaurants and events that were going on nearby. We give the entire experience an A+++ for excellence. We'll be back to this beach house again next year too.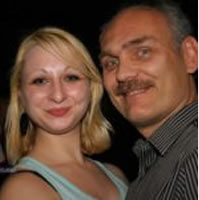 Sharon Burchfield said…
October 15, 2019
Sharon Burchfield said...
Dec 9, 2016 Very Impressive109 Carolina Boulevard, Isle of Palms, SC, 29451, United StatesDate of Stay Aug 31, 2016
We really enjoyed your Carolina Elegance beach house and the name because it certainly fits the house. When we checked in on September 1st we were blown away with every detail. It was very comfortable and in a great location. We went on several walks around the quaint neighborhood. The people were very friendly. When we entered the house we noticed how clean everything was and we immediately felt at ease. It was great to have a washer and dryer. The beds were all comfortable and the linens were all top quality. We were surprised at how spacious the rooms were on both floors. Since we had so many people and kids it was terrific that everyone had a different place to hang out and do their thing. After sightseeing all day it was nice to relax and watch TV on one of the many, I believe there were 10 or more in the house. The huge gourmet kitchen was well stocked for our needs. We all enjoyed sitting on the back deck and relaxing. Several restaurants recommended by Karen that we enjoyed were Melvin's BBQ, The Boat House, Home Team, Daniel Island Grille, and Early Bird Diner. Carolina Elegance was in a good location to venture out. An extra plus was that we got to meet Stuart (the caretaker). Thanks for the great wine!
Maryland H said… 
October 15, 2019
Maryland H said... Nov 23, 2016  Amazing time and a super time of year
109 Carolina Boulevard, Isle of Palms, SC, 29451, United States
Date of Stay  Oct 6, 2016
We thoroughly enjoyed our time at this beach house. It seems a lot of thought was put into every detail. The bedding was extremely comfortable and made it hard to get out of bed in the morning. Each afternoon we parked ourselves on one of the many decks and watched the sunset with a glass of wine. The walk to the beach was short and we saw dolphins playing around almost every day. We loved being able to walk to The Boat House to have lunch or dinner and cocktails because it made for an easy outing with no drinking and driving. We will recommend to friends and will certainly be back.
My Response
We are glad that you enjoyed walks on the beach and the Boat House - we love those same two things when we are in town, as well. We hope to see you again.
« Previous
1
2
3
4
5
6
Next »